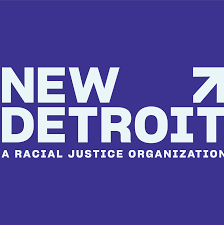 NEW DETROIT'S Leadership Series on R.A.C.E. and Other Opportunities
October 22, 2021

—

January 30, 2022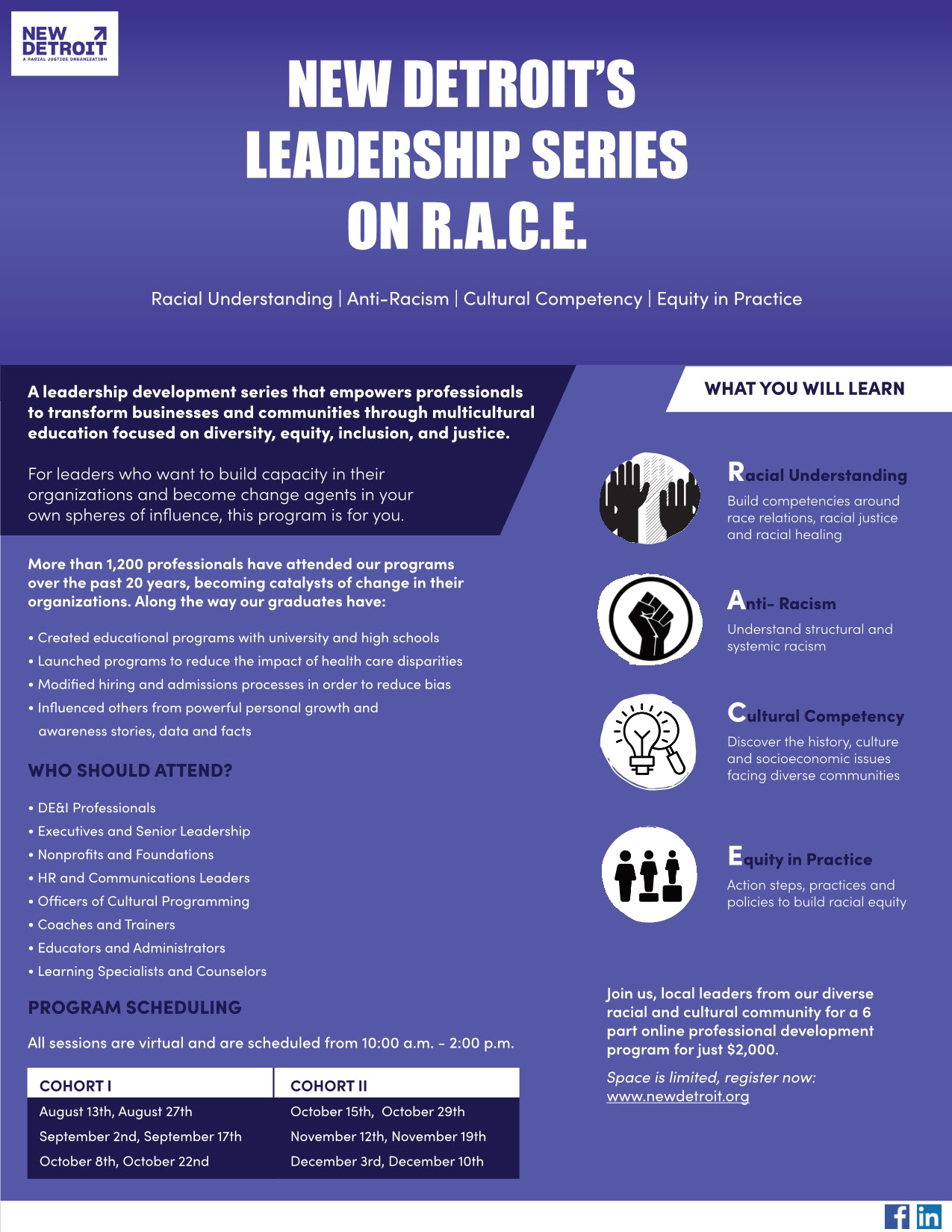 You may read more about the program and register here.
---
New Detroit Forms Ad Hoc Voting Rights Committee
A package of bills is currently making its way through the Michigan State Senate that will make it more difficult for Michigan residents to vote.
More than 5,568,000 citizens voted in the 2020 presidential election. Ten separate lawsuits were filed in Michigan challenging election procedures or results. Every one of them was dismissed as groundless. Yet somehow, members of the state legislature believe that these needless proposals targeting communities of color will improve Michigan elections. New Detroit thinks differently.
A new Ad Hoc Committee on Voting Rights formed by New Detroit board members is pledging to lift its voice and encourage others to speak out against these proposals. They initiated their effort with the following statement:
"The vote is precious. It is almost sacred. It is the most powerful nonviolent tool we have in a democracy."
New Detroit is built on the idea of collaboration. We work for racial understanding and equity. That work engages people of all races, faiths, ages and genders. But our voting rights are in jeopardy, especially among communities of color. Our Democracy is endangered. The Ad Hoc Committee will be issuing a complete statement later this month.
Important Efforts in the Fight for Equity
We believe data and education are critical to change hearts and minds as an important step towards dismantling racism, and that it will take the efforts of many to advance this work. To that end, from time to time we will share opportunities presented by our partners. This month we encourage you to consider
Recommend a young adult to join City Year as a Corp Member to provide academic and social emotional support for students in grades 3–9. Corps Members receive a stipend, health insurance, and a $6000+ scholarship.